A reliable partner who delivers results.
See for yourself! Enjoy the results many others in Finland and overseas have already benefited from.
Vattenfall Carpe Futurum (Uppsala, Sweden)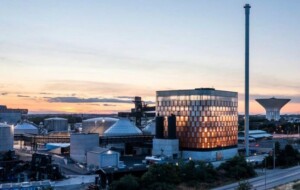 Boiler power: 90MW, in addition flue gas condensation produces 20 MW additional power, i.e. total power 110MW.
Fuel: Wood chips, recycled wood and bark
Vattenfall Carpe Futurum is a bio plant commissioned in March 2022 that produces district heating for 25,000 households in Uppsala. The introduction of the plant was an important climatic step for Vattenfall in the company's district heat production as part of the reduction in the use of peat. With the commissioning of the plant, Vattenfall reduced carbon dioxide emissions by approx. 200,000 tons per year compared to the use of peat and other fossil fuels.
Vattenfall Carpe Fututum trusts Clean Steel's expertise in cleaning the dirty heat transfer surfaces of the boiler. The cooperation between the companies began in 2023
Tommy Karlsson, Vattenfall:
"Efficient and problem-free operation of the new boiler during the running season is of course very important to us. When recycling fuels are used, ash accumulates on the heating surfaces of the boiler, and the control of boiler contamination is a key factor in ensuring efficient production. The ash accumulated during the running season must be removed efficiently and safely during the plant's annual outage, in order to avoid problems and unnecessary costs".
"The schedule of our annual outage is critical and there must be no surprises, otherwise everyone's work will be delayed and costs will increase. I am impressed by Smart Blasting's cleaning result and Clean Steel's know-how, as well as the practical operation of our boiler's annual outage in 2023. All work was carried out professionally and safely. In addition, Clean Steel's management communicated excellently about the progress of the work throughout the entire cleaning project, and the work was completed on time according to the plan"
An advanced cleaning method, professional personnel and expertise acquired over the years in the cleaning of dirty heat transfer surfaces generate results that professionals trust.
It's a dirty job but we love to do it! – Clean Steel
Stenvalls Trä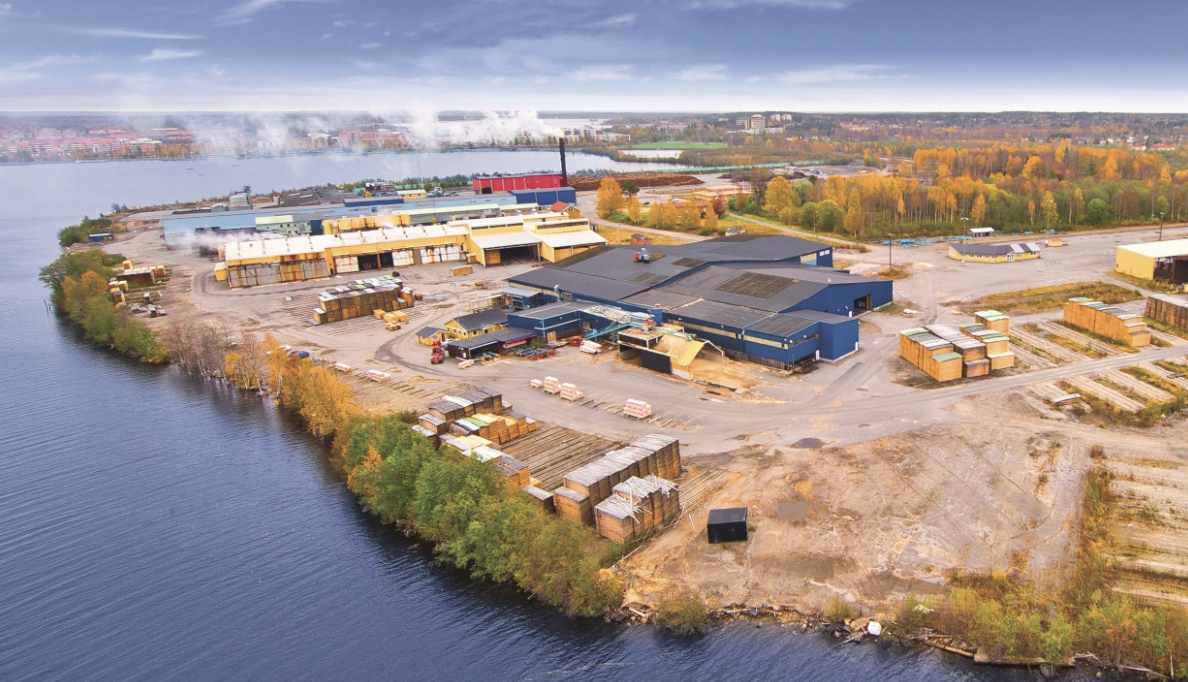 Stenvalls Trä is a family-owned company with its roots in Sikfors since 1947. The company has manufacturing plants in Sikfors, Piteå, Luleå, Örarna and Seskarö. The annual production turnover are 400 000 m3 sawn wood and 75% gets further processed to customers. The annual turnover is one billion SEK.
The efficiency and smoothness of production are important factors in the operation of a modern sawmill. Therefore, new methods of operation are developed and tested continuously in order to achieve better results. During the summer 2022 annual maintenance, Stenvalls decided to try the patented Smart Blasting cleaning method for the heat transfer surfaces of the boilers (Lövholmen and Seskarö).
Erik Lundqvist, Production Manager, Lövholmen saw mill, was convinced of what he saw:
"Many things in the technology of sawmills have developed enormously over the years, but not much has happened in boiler fouling management. Work has been done using traditional methods for a long time. It was very impressive to watch Clean Steel operate at our facility. The work went according to plan and precisely. It only took one working day and the cleaning result was very good. Actually surfaces looks like a new boiler. I confident that the heat transfer efficiency and usability of our boiler will improve."
Mälarenergi was convinced of the Smart Blasting method's efficiency after a single try.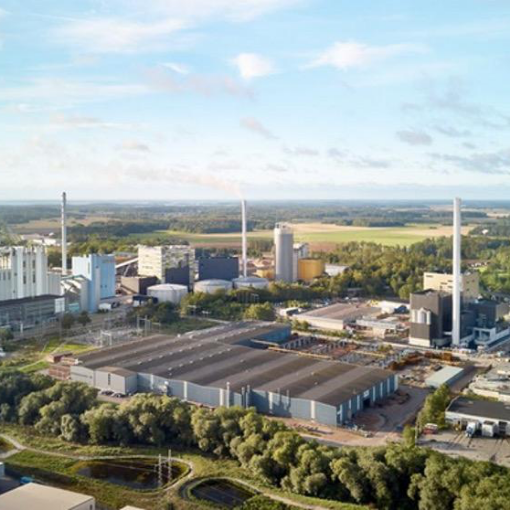 Mälarenergi AB is a city-owned electric power and district heating provider based in Västerås, Sweden. The company owns the electricity grid in Västmanland and produces electricity, district heating and cooling for households and businesses in the area. Mälarenergi owns and operates several electricity and heat production plants. The largest production plant, Kraftvärmeverket, is located in Västerås.
Mälarenergi tested Clean Steel's Smart Blasting cleaning solution in connection with the annual maintenance of its boiler (Block 7) in 2021 and was immediately convinced of its efficiency. The whole project went smoothly from preparation to reporting, and the cleaning result was excellent. This marked the successful start of long-term cooperation. 
Co-operation started in 2020 and  In December 2021, Mälarenergi and Clean Steel signed a 3-year agreement on Smart Blasting cleaning for Mälarenergi's boilers.
"Everything worked really well from start to finish!"
–Magnus Nyström, Production engineer, Mälarenergi 
Luvia saw mill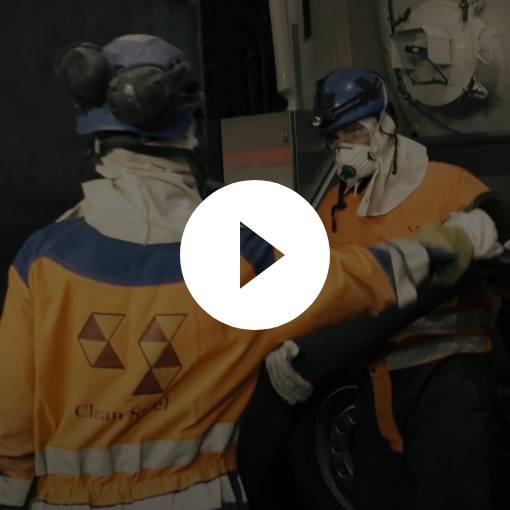 Luvia is one of the largest private sawmills in Finland, about 85% of whose production is exported. One of the cornerstones of the sawmill business is efficient energy production. The shell boiler typically used in sawmills requires regular maintenance and Luvia have developed the Tube cleaning method developed by Clean Steel, where the boiler is cleaned efficiently, enabling efficient production throughout the year. Co-operation started in 2017
"Cleaning our boiler used to be a laborious and often repetitive operation, the outcome of which could not be praised. With Smart Blasting cleaning, the usability of the boiler has improved, and the service interval has been significantly extended ".
"Smart Blasting works and its benefits have been clear in terms of both efficiency and reliability"
–Timo Arola, Maintenance Manager, Luvian Saha Oy
Stora Enso, Anjalankoski – Controlling boiler fouling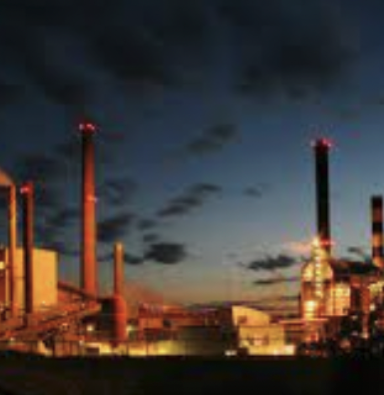 The Anjala paper mill is integrated with Stora Enso's adjacent Inkeroinen cardboard mill, and the mills take advantage of synergies in raw material and energy procurement.
Due to challenging fuels (e.g. REF, cardboard waste), the plant boiler fouls easily, which can significantly reduce production efficiency.
Almost all cleaning solutions on the market were tested at the plant in Anjalankoski, and Clean Steel's Smart Blasting method proved to be the most effective. Smart Blasting has reduced the boiler's fouling problems and significantly increased production efficiency.  Clean Steel's reliable, fast and professional operation, combined with the effective Smart Blasting method, has significantly improved the plant's operation during annual maintenance.  Co-operation started in 2011
"Switching to Smart Blasting played a key role in solving our problem"
–Antero Kokkonen, Stora Enso
Vantaa Energy's waste-to-energy plant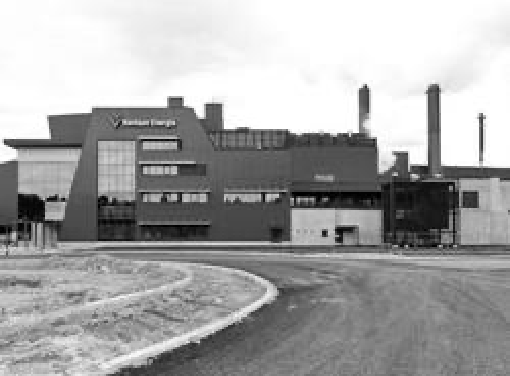 Vantaa Energy is one of Finland's largest city energy companies. The company's waste-to-energy plant in East Vantaa is among the best in the world. Each year, it burns 374,000 tonnes of mixed household waste. The energy generated from the waste covers about half of the district heat needed by the entire city of Vantaa in a year and 30% of Vantaa's annual electricity demand.
Waste incineration generates large quantities of ash, which is why the dirty heat transfer surfaces of power plant boilers require regular cleaning. Vantaa Energy relies on Clean Steel's patented Smart Blasting method when cleaning its boiler during the plant's annual maintenance. 
Professional operation, high-quality cleaning results and adherence to agreed schedules ensure the plant's rapid return to service and high production efficiency throughout the year. Co-operation started in 2014
"Very reliable partner. Good work in tight timeframes" 
–Mikko Grönlund, Maintenance Engineer, Vantaan Energia 
Dalkia / Smurfit Kappa (Cellulose du Pin, Biganos) France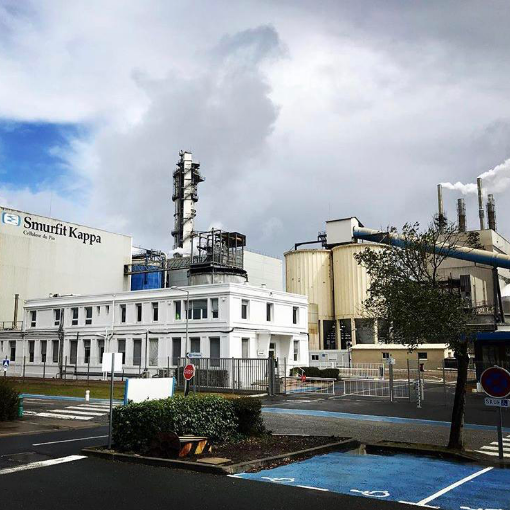 Dalkia is the leading power plant operator in France. Energy produced from biofuels accounts for almost half of Dalkia's total renewable energy production. 
Dalkia's largest biofuel cogeneration plant (CHP) in France started production a few years ago. The plant is located at paper manufacturer Smurfit Kappa Group LLC's Biganos-Facture production plant in south-west France. The 124 MW plant, which produces electricity and steam (170 tn/h), uses 422,000 tonnes of bark and pulp mill by-products as fuel.
Co-operation started in 2018
"Smart Blasting really works!" 
–Eric Thieblin, Process Engineer, Dalkia
Montes del Plata, Uruguay – Cooperation with industry experts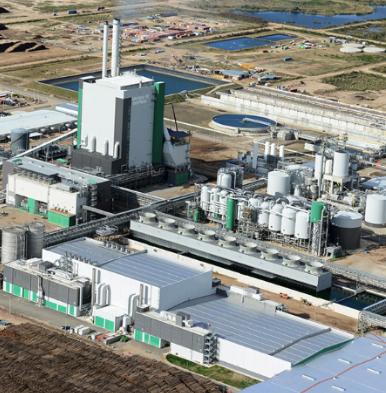 The Montes del Plata eucalyptus pulp mill in south-west Uruguay is a joint venture between Stora Enso and Chilean pulp producer Arauco.  Montes del Plata is one of the largest pulp mills in the world. The mill produces 740,000 tonnes of short-fibre pulp a year.
Montes Del Plata collaborates with leading experts in its field and relies on Clean Steel's Smart Blasting technology in cleaning the heat transfer surfaces of its power plant boiler.
Clean Steel's professional operation, efficient cleaning method, and high-quality cleaning results speak for themselves.
Co-operation started 2020
Enso Energy, Garray, Spain – Efficient electricity and steam production in Spain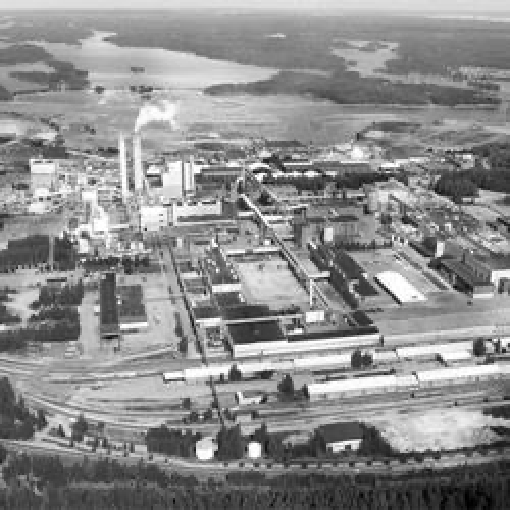 Enso's Garray plant was established in 2012. The plant has a 15 MWe boiler that uses wood-based fuels and olive tree bark, which is a common biomass resource in Spain. 
In order to better control fouling in its boiler heat transfer surfaces, the company shifted from traditional water washing to the innovative Smart Blasting method, which ensures the boiler's high operating efficiency throughout the cycle and minimises problems caused by fouling.
Co-operation started in 2020
"Perfecto! All our goals were met" 
–Antonio, Process Engineer, Enso Energy 
Choose us.
We help our customers to see the benefits of clean heat transfer surfaces as a significant factor in maintaining a profitable business.