Boiler fouling analyses with suggested solutions
Invite us over to investigate. We will familiarize ourselves thoroughly with your boiler and its fouling and present our recommendation for the scope of cleaning.
Stop guessing and
let us help.
The boiler's fouling rate can vary, especially after fuel changes. So, it's important to monitor and understand how the boiler's heat transfer surfaces foul, and take action before fouling leads to larger issues.
Efficient fouling and corrosion management are essential in ensuring that the boiler works immaculately. With Clean Steel's Boiler Analysis, you can easily determine how fouled the heat transfer surfaces are and identify any issues that affect the boiler's performance. Relatively small and local fouling can cause significant reductions in efficiency and increase fuel consumption and the need for chimney sweeping.
Clean Steel's Boiler Analysis is made based on the visual inspection the project manager of Clean Steel carries out during maintenance outage. Locally made observations are compared to Clean Steel's database (similar boiler type, size and used fuel). Then we compile a written report with visual samples.
Report includes:
A written description of the current fouling of the boiler and its different parts
A numeric fouling rate based on the CS fouling rate scale
Recommended cleaning option for the boiler
A numeric estimation of the benefits of the recommended cleaning option such as the amount of fuel saved or increased steam generation

Clean Steel fouling rate scale
The scale describes fouling in a way that provides customers with a comprehensive understanding of their boiler's current state and cleaning needs.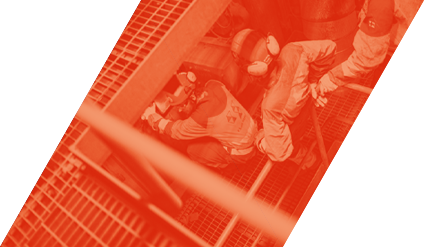 1. Clean
All heat transfer surfaces are 100% clean.
Ready for inspection. After cleaning the cleanliness resembles that of a new boiler.
Boiler functions are immaculate and energy production is at an excellent level.
This level of cleanliness should be the goal of the annual maintenance outages.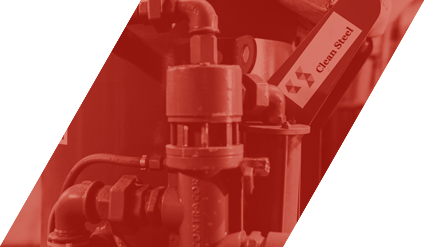 2. Incipient fouling
The accumulation of dirt and corrosion is rather mild and local.
Often possible only when using a high-quality fuel.
Boiler functions remain at a high level.
In this case, cleaning only the superheater area is usually sufficient to maximize boiler efficiency and ensure its perfect operation.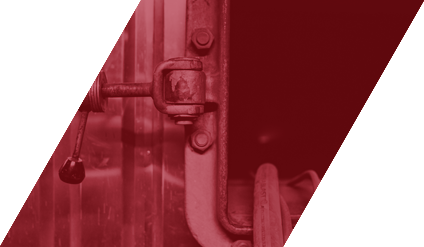 3. Fouled
Fouling on several parts of the boiler.
Moderate fouling, often "rugged" and/or with a sintered hard layer of slag of 2-4 mm on the heat transfer surface.
No significant disturbances in the boiler's operation yet, but the dirt has reduced the steam generation from its optimal level. The fuel consumption has often also increased.
In most cases, corrosion problems often lie hidden under the dirt.
Cleaning recommendation: at least the entire superheater area and back pass, and if possible have a prepare a schedule for the entire boiler.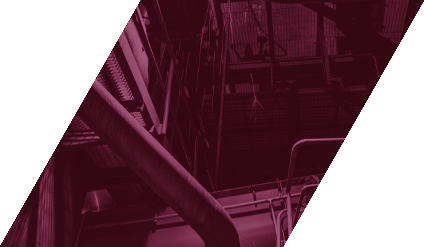 4. Very fouled
Clearly visible fouling throughout the boiler.
Often there are distinctive problem areas (e.g. superheaters or economizer) that are particularly dirty and have a great risk of blockages.
Fouling often soft and easily removable on the surface level. Under that flaky layer there often lies a harder, sintered layer of dirt.
Reduced levels of steam and energy production caused by the fouling.
Increased consumption of fuel.
Corrosion and erosion problems occur quite often.
Recommendation: cleaning of the entire boiler.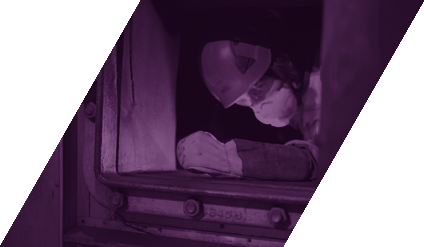 5. Extremely fouled
Heavy fouling throughout the boiler.
Blockages that significantly reduce the boiler's efficiency.
A heightened risk of emergency shutdowns.
Steam and energy production efficiency is significantly reduced, and the fuel consumption has often become clearly elevated.
Recommendation: cleaning of the entire boiler.
Some of our happy customers
The best cleaning results you can find, anywhere from Hanko to Ivalo, from Finland to Brazil.

We help our customers to see the benefits of clean heat transfer surfaces as a significant factor in maintaining a profitable business.
Choose us.
We help our customers to see the benefits of clean heat transfer surfaces as a significant factor in maintaining a profitable business.

All rights reserved. Clean Steel Oy 2019.